Global B2B Research During the Pandemic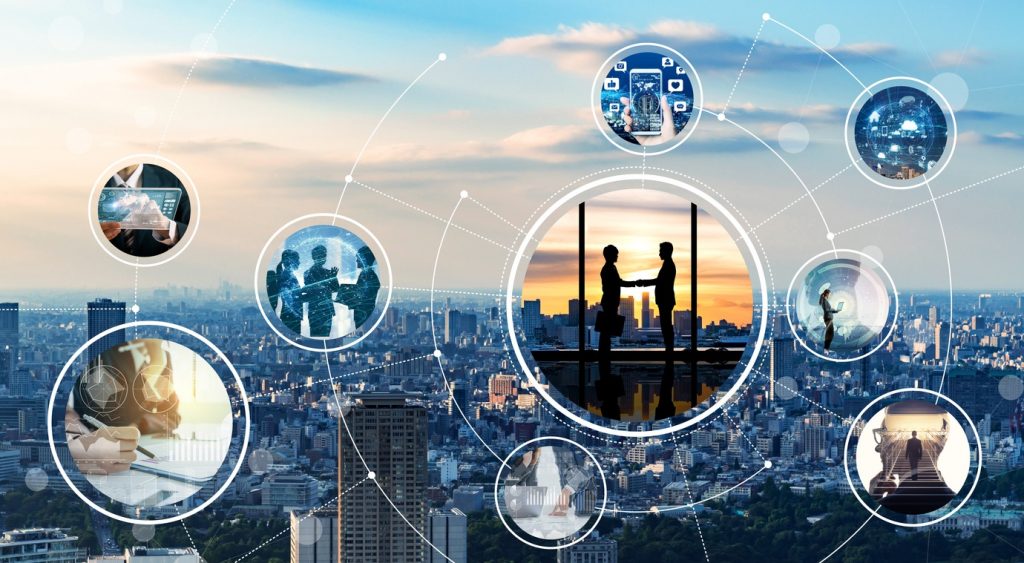 Global B2B Research During the Pandemic
An Interview with IRB's Ashutosh Singh
Conducting research across the globe comes with a variety of challenges and doing so among B2B professionals adds yet another layer of complexity. With a pandemic on top of that, the industry is being put to the test in ways we never imagined. So, why have some fared better than others? IRB President, Ashutosh "Ashu" Singh, answers these kinds of questions in an interview that also discusses the impact of COVID-19 on researchers and respondents, as well as, where we go from here.
Describe the impact thus far of COVID-19 on your business as an online panel vendor?
"There has been some slow down for sure. But the reality is that there are a limited number of quality panel companies in the B2B sample space, which helps us. So while there hasn't been a lot of new research coming in from current clients beyond what's already in the pipeline, we are seeing more new clients. I think the reason is two-fold. One, clients are moving their offline book of research online where they can. Also, more clients are shopping around to see if they may be able to cut expenses or find more value with a new partner."
What have you observed globally in terms of market research?
"Our reach extends to over 20 countries and, of course, there are always differences by region. But what we've seen since COVID-19 was initially the volume of research was higher in North America as it lagged a bit in terms of the pandemic taking hold. In Europe and APAC, we're starting to see some uplift now. What's interesting is that in APAC most research has always been offline, in Europe about 50/50 and in North American, 85-90% is already online. So, for us as an online panel vendor, we're not expecting to see much growth from North America, but this may be what finally pushes online ahead in other regions."
How have response rates been impacted?
"Right now we're seeing more people responding because they're at home and simply don't have as much to do. However, we're also seeing more fraudulent behaviors, which is concerning. So we've been working hard on the logic; and 'tricks' so to speak, to get this under control. Beyond that, one issue is while there may be plenty of respondents, are there enough surveys to keep them engaged with research levels down in the near term? Interestingly, we increased our capacity at the beginning of the year before all this hit, and although may be incurring extra costs now it will be worth it to be ready when the bump comes. Preparation is everything."
As a digital business, do you feel you were better prepared to navigate the impact of COVID-19?
"Being digital since the beginning has always been a core strength of ours in the B2B sample space. That said, yes it has also helped us during the pandemic. Serving our clients has been very smooth, as it always has been. I think that's been very reassuring for them. As everything else has seemingly been turned upside down, it's business as usual in terms of their research with IRB. Some extra coordination was required in terms of managing resources but being digital gives us great flexibility; so again overall it's been very smooth."
Have you seen any positives come from this crisis?
"It's tough right now as everyone knows. We're all trying to balance everything – cash flow, declining volume – while wondering how bad it will become or how long it will go. But, I think there's always a positive side. When things start getting more normal again and business is back I think there will be more trust in research and people will see more value in it.  The world has changed and we're still unsure of a lot of things, how this will play out, so research will be key to understanding what's changed for customers in terms of needs, preferences and what will make them come back. And feel safe in doing so."
Do you see any research trends ahead for some of the key industries most affected by COVID-19?
"I think the IT/technology sector will come out with strong research budgets. These companies will want to make the most of how their products/services have sort of pulled us through. We all want to be more prepared if we have to face something like this again so I believe they'll invest in R&D to fill that gap. The travel-related industries will take longer because they've been impacted so much, but again they need to understand how to get customers back, the measures they need to take to help them feel safe and how to market to customers in this new reality. It will be different."
Where does B2B market research go from here?
"People across the globe are becoming frustrated by not being able to connect with other people. It's needed, but hard. So I think we're really going to start understanding and appreciating the value of human interaction more. I talked before about how businesses are going to need to connect more with customers to get them back. So even though you may have data coming from everywhere with technology – 100 different behavior points from AI – you still need to supplement that by truly listening to what your decision maker has to say. In B2B, not every user is a decision maker, but at the same time there may be multiple decision makers and the right person or people may not be tracked by AI – you just don't know. So I really see primary research coming back around for that reason."
Internet Research Bureau is committed to helping businesses like yours in these challenging times. For more information, contact us today.